(Review First Posted in Kootenay Business Magazine)
In her book, Save Your City—subtitled "How toxic culture kills community and what to do about it"—Diane Kalen-Sukra tackles a big subject. With 25 years of experience as a community builder in a variety of leadership roles, Kalen-Sukra is raising her voice against the increasing, toxic incivility she sees everywhere—from the school yard to the workplace to the public square—and offers a list of doable actions that will redirect the trend.

"We seem to have lost the art of living and working well together to accomplish our common goals," Kalen-Sukra said. "We are seeing a sharp rise in incivility and bullying in our communities everywhere, undermining well-being, stifling democratic debate, paralyzing municipal councils, costing precious resources and tax dollars, and hampering the proper and effective functioning of local government."

The culture's foundation
Kalen-Sukra takes us on a journey from the ancient cultures of Greece and Rome to today, charting the progress of the ongoing "democratic revolution" which has shaped our modern democracies. She says that while we have always struggled to live up to our democratic ideals, throughout today's world the belief that all people are created equal and worthy is being ignored and undermined as democracies slide into populism and authoritarianism.

The Samara Centre's 2019 Democracy 360 report tells us that 46 per cent of Canadians describe our democracy as getting weaker. Close to home, a disturbing article posted in the Vancouver Sun on September 24, 2018, bears the headline, "Not all Metro Vancouver residents buy into democracy: Residents of Metro Vancouver are only moderately committed to democracy and many are open to alternative forms of government such as rule by expert, strongman or the military."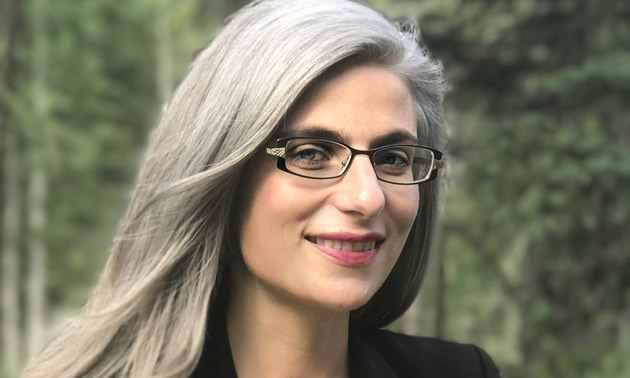 Culture is built on the values that are lived in a society and, Kalen-Sukra said, "We are at risk of succumbing to the fog of a new Dark Age, losing track of the cultural norms on which our society was built. We need to choose values that build human connection in our spheres of influence and belonging."

Stopping the slide
Our schools, workplaces and democratic institutions are culture shapers, and it is within our power to develop rich and sustaining cultures for our people and our communities.

"The need to revive civic education in our modern democracies is of the utmost importance to our future ability to preserve our democratic institutions and civil society," Kalen-Sukra said in her book. "It is critical to preserving the equality of the fundamental rights of all people."

She also said, "Our institutions, to be sustainable, must be just and strong, but they cannot be that without fostering values of compassion, accountability, trust, collaborative leadership and justice."

To achieve civility
Kalen-Sukra goes beyond analyzing the problem of incivility and its results. While strongly advising that our education system needs to include a comprehensive and ongoing civics program in its curriculum, she lists steps all of us can take to achieve civility within our own circles.

Be civil. Be compassionate. Know that the other person's claim to well-being and happiness is as valid as our own, even when we disagree.
Don't give in to incivility. Be courageous. Educate bystanders, reward upstanders.
Form civility circles, recognizing that gossip tears at the social bonds of trust and safety and is one of the most destructive acts of incivility.
Arrange for training. Civility is good for business, good for teams, good for democracy and worth investing in.
Partner with local schools and colleges to model and promote civility.
Love your neighbour. Respect the human dignity and worth of all.
In our homes, our classrooms, our workplaces and our communities, practicing civility is the antidote to the fear-based, destructive "us-versus-them, might-versus-right" mentality that is pervasive in our world. The work is challenging, but the rewards are great.