Agencies & Associations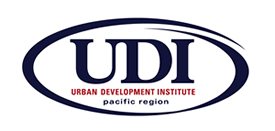 Urban Development Institute - Pacific Region
Professional Association
Mail: Suite 200 - 602 West Hastings Street, Vancouver, BC, V6B 1P2
Street: Suite 200 - 602 West Hastings Street
Phone: 604-669-9585
Fax: 604-689-8691
info@udi.org
The Urban Development Institute is a national non-profit association (with international affiliations) of the development industry and its related professions that is non-partisan in its activities. With over 600 corporate members, UDI Pacific represents thousands of individuals involved in all facets of land development and planning, including: developers, property managers, financial lenders, lawyers, engineers, planners, architects, appraisers, real estate professionals, local governments and government agencies. Since 1972, the Pacific Region has been dedicated to fostering effective communication between the industry, government, and the public; and aims to improve both housing and job opportunities for all British Columbians. UDI Pacific also serves as the public voice of the real estate development industry, communicating with the media on a number of issues. UDI concentrates its activities in three primary areas: government relations, professional development and education, and research.
Staff
| Name | Position | Professional Category(s) |
| --- | --- | --- |
| Maureen Enser | Executive Director | Chief Administration |
Please note: Information provided on this page may not be used for sending unsolicited commercial electronic messages.
Organization Resources
Back to Top