Bids & Tenders
< Previous
Bid & Tender 18 of 30
Next >
Posted: June 11, 2021, 10:37 am
Evacuation Route Planning
Village of Hazelton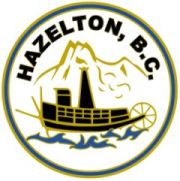 Corporation Of The Village Of Hazelton
Request For Proposals
Village of Hazelton Evacuation Route Planning
The Village of Hazelton received a grant through the Union of BC Municipalities' Community Emergency Preparedness Fund to undertake an Evacuation Route Planning process to develop a detailed Evacuation Route Plan for both the Village of Hazelton and the District of New Hazelton; the Plan will provide support for future emergency management planning and will inform both communities' safe and efficient evacuation in the event of an emergency.
The Village is issuing a Request for Proposals to obtain a consultant to undertake the Planning Process and to develop the Plan, which will provide prescriptive and procedural detail on how evacuations will occur in the event of an emergency in or near the District of New Hazelton and or the Village of Hazelton.  
Please direct all inquiries to:  
Lina Gasser, Chief Administrative Officer
Lgasser@hazelton.ca
250-842-5991  
CLOSING DATE AND TIME  
July 16, 2021 at 12:00 pm.
Proposals may be submitted electronically to
lgasser@hazelton.ca
or mailed to the Village of Hazelton at P.O. Under no circumstances shall this Request for Proposal be understood as a commitment for work, a contract, or a tender. The Village is not responsible for costs incurred by interested proponents in preparing a proposal.  
https://hazelton.ca/mdocs-posts/rfp-for-evacuation-route-planning/
---
Professional Categories:
Emergency Planning
Expires: July 16, 2021, 12:00 pm
Back to Top