Bids & Tenders
< Previous
Bid & Tender 14 of 30
Next >
Posted: June 17, 2022, 11:14 am
Aquatic Center Feasibility Study
Alberni-Clayoquot (Regional District)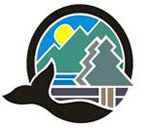 Alberni-Clayoquot Regional District
Aquatic Center Feasibility Study
ACF01-22

The Alberni-Clayoquot Regional District (ACRD) is requesting proposals from qualified consulting firms with expertise in development and costing of aquatic center assets, features, design and development, public consultation, and data collection and analysis, to lead the development of a comprehensive Aquatic Centre Feasibility Study on future development, financing and governance of an indoor aquatic facility to upgrade or replace the existing Echo Aquatic Centre (EAC) located at 4255 Wallace Street, Port Alberni, BC V9Y 3Y6.
 
RFP Closing: August 5, 2022 at 4:00 pm
Optional Site Visit: July 6, 2022 @ 1:00 pm
Closing of Questions: July 12, 2022
 
For further information please go to : https://new.bcbid.gov.bc.ca/page.aspx/en/rfp/request_browse_public  Or https://www.acrd.bc.ca/bidopportunities
 
IMPORTANT UPDATE – The ACRD is experiencing technical difficulties during the transition to the new BCBID platform - we ask that all potential bidders please continue to refer to the ACRD website for all updates.  Additionally, all parties interested in this bid opportunity should notify the ACRD via email at  [email protected] to ensure vendors receive up-to-date notifications regarding this tender. 
---
Professional Categories:
Planning
Expires: August 5, 2022, 4:00 pm
Back to Top