Bids & Tenders
< Previous
Bid & Tender 13 of 30
Next >
Posted: June 17, 2022, 2:44 pm
Community Wildfire Resiliency Plan Electoral Area "C" (Long Beach)
Alberni-Clayoquot (Regional District)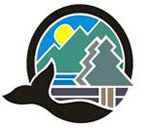 Alberni-Clayoquot Regional District
Community Wildfire Resiliency Plan Electoral Area "C" (Long Beach)
CWRP01-22

The Alberni-Clayoquot Regional District (ACRD) is seeking proposals from qualified persons to develop a Community Wildfire Resiliency Plan (CWRP) for Long Beach Electoral Area 'C' in entirety; including the surrounding areas of Salmon Beach Village, Port Albion, Millstream and Willowbrae.
 
The purpose of the CWRP is to identify the wildfire risks within the Area of Interest (AOI), understand how it integrates with land use, other plans and agencies, and to develop achievable and accountable action items.
 
RFP Closing:  July 13, 2022 at 4:00 pm
Closing of Questions: July 4, 2022 at noon
 
For further information please go to : https://new.bcbid.gov.bc.ca/page.aspx/en/rfp/request_browse_public  Or https://www.acrd.bc.ca/bidopportunities
 
IMPORTANT UPDATE – The ACRD is experiencing technical difficulties during the transition to the new BCBID platform - we ask that all potential bidders please continue to refer to the ACRD website for all updates.  Additionally, all parties interested in this bid opportunity should notify the ACRD via email at  [email protected] to ensure vendors receive up-to-date notifications regarding this tender. 
---
Professional Categories:
Fire Protection
Expires: July 13, 2022, 4:00 pm
Back to Top