Careers
BC Local Government Job Posting Service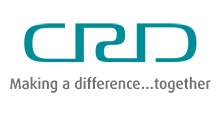 Building Maintenance Attendant (4 positions)
Planning & Protective Services, Regional HousingCompetition Number:
23/013Employment Type:
Regular Full Time                                                                                    Hours of Work:
80 hours bi-weeklyRate of Pay:
$27.61 to $29.89 per hourReview of applications begins:
Open until suitable candidates are foundNote:
Applicants who applied on Competition 22/174 will be considered as part of this competitionAND
Building Maintenance Attendant - As & When Required
Planning & Protective Services, Regional HousingCompetition Number:
23/014Employment Type:
AuxiliaryHours of Work:
80 hours bi-weeklyRate of Pay:
$27.61 to $29.89 per hourReview of applications begins:
Open until suitable candidates are foundJob Summary
Make a difference and become a part of the Capital Region Housing Corporation's (CRHC) vibrant future! A future where you support the strategic direction of creating a shared regional response to issues of housing affordability and homelessness. Join a team who are champions for creating a service oriented organization that makes a difference in our community. Located in beautiful Victoria, BC one of the world's premier places to live, work and visit, we are an outcome driven, high performance organization respected for its commitment to the residents, businesses and local governments we service and the service we provide.
Under minimum direction from Capital Region Housing Corporation managers, performs inspections, minor building maintenance, record keeping and janitorial duties.  This position will be assigned a rotational schedule of weekday, weekend and emergency on-call duties  
This position requires an acceptable criminal record check. The applicant/incumbent will be required to undergo a criminal record check in order to work in this position and to report to their supervisor if any criminal charges are laid against them that may be related to their employment in this position.
Typical Duties and Responsibilities
People working in this role can expect to be responsible for performing the following duties. This list is not meant to be comprehensive and other related duties similar in scope and complexity may be performed.
Maintains day book with accurate documentation activities.
Monitors safety of premises and quiet enjoyment of residents.
Establishes and maintains a good working relationship with tenants.
Acts as contact for emergency maintenance and warranty correction procedures, keeps phone numbers for service.
Shows vacant units to prospective tenants.
Conducts move-in/out inspection with new tenant.
Controls parking by allocating spaces, maintaining log book, and prohibiting unauthorized activities and vehicles.
Inspects unit with existing tenant on move-out, establishes status of unit, records damage, completes move-out inspection form, and obtains repair estimates.
Cleans and repairs unit at move out and coordinates any necessary contractor work.
Keeps all common areas clean; hallways, lounges, laundry rooms, locker rooms, lobbies, and elevators.
Carries out annual unit inspections and assures necessary repairs are completed.
Responds promptly to tenant complaints and concerns.
Assures that Housing Corporation policies and procedures are followed by tenants and contractors.
Enforces pet policies.
Mediates disputes between tenants, fills out incident reports, and notifies authorities if required.
Reviews project maintenance requirements and reports on these to the Property Manager.
Examines and records items requiring maintenance and identifies responsibility.
Carries out required repairs or arranges for appropriate contractor.
Coordinates and monitors contractor activities on site. Provides notification for tenants, and suite or building access.
Organizes and prioritizes work load to provide timely service to tenants and contractors.
Assures sites are maintained in a clean and orderly state; remove garbage and debris from parking areas, sidewalks, and landscaped areas; clean and disinfect garbage enclosures; spot clean gutters and roofs; water landscaped areas as required; etc.
Maintains accurate records regarding preventive maintenance, work orders, unit inspections, unit repairs, move-out painting and replacements, and inventory.
Performs scheduled maintenance on equipment, as required, based on manufacturer's recommendations and operating manuals.
Acts as the Corporation's representative in times of emergency to best protect building, grounds, and tenants.
Assures that sites are equipped to deal with emergency situations at all times.
Follows all policies, procedure and standards of the CRD and CRHC.
Performs other duties as required.
Minor Maintenance (this is merely to demonstrate the type and scope of projects and should not be considered to be an exhaustive list)
Minor electrical repairs may include:
Changing fuses, coverplates, lightbulbs and light tubes
Checking breakers and thermostats for proper operation
Cleaning and testing smoke detectors, etc.
Minor plumbing repairs may include:
Changing washers/stems/cartridges, spouts/aerators, showerheads
Cleaning sink traps,
Snaking drains, using toilet auger as required
Changing/repairing flappers, flush handles, toilet seats, and supply tubes
Checking shutoff; fixing mechanical stops in tubs/sinks, changing P traps/J bends
Caulking bathtubs, surrounds, and countertops
Re-sealing grouting
Ensuring plumbing/sprinkler systems are winterised
Resetting timers for irrigation control
Repairing/replacing irrigation heads/sprinklers, etc.
Minor carpentry repairs may include:
Replacing/repairing hardware, locks, stops, strikers, handles, hinges, backseat
Replacing/adjusting weather stripping
Replacing/repairing drapery track, cords, and fittings, securing broken windows/doors
Replacing/adjusting handrails, adjusting door closer, repairing fencing, re-nailing boards
Replacing/repairing gate hardware, signage and numbers
Minor appliance repairs may include:
Changing stove elements/fuses/pans
Changing fridge butter doors/crisper trays/glass trays
Levelling Appliances, cleaning freezer condensation drains; etc.
Minor wall repairs may include:
Minor painting and touch-ups
Minor drywall repairs
Qualifications
High School graduation or a combination of education and experience.
Minimum of one (1) year experience as a Caretaker for a residential building required.
An acceptable criminal record check will be required to work in this position.
Excellent communication (verbal and written), interpersonal and customer service skills are required.
Excellent public relations and conflict resolution skills.
Thorough understanding of principles and practices of janitorial services. 
Excellent knowledge of general building repairs. 
Skill in operation of, and familiarity with, cleaning products, basic repair tools, phones, computers and pagers and a variety of maintenance and repair equipment.
Physically fit and able to perform a variety of maintenance and repair duties that require working on ladders, moderately heavy lifting, accessing small spaces and possessing manual dexterity and agility.
Ability to troubleshoot and problem solve. 
Ability to perform quality hands-on repair work. 
Ability to work with limited supervision. 
Ability to maintain accurate written records.
Ability to deal with tenants and contractors in a calm and professional manner. 
Ability to work under pressure, and at times, with abuse from the public. 
Ability to organize workload and maintain flexibility in an ever-changing environment
Applications
To apply for this exciting opportunity, please visit
www.crd.bc.ca
and submit your application on our
careers page.
---
Professional Categories: Janitorial/Custodial Services, Facilities Maintenance

Posted: January 13, 2023, 11:31 am

Expires: March 31, 2023, 11:30 am

Employment Type: Full Time
Employment Length: Permanent
Education Requirement: No degree, certificate or diploma
Job Experience: 7 months to less than 1 year
Rate: $27.61 to $29.89 Hour

Want Jobs like this sent to you?