Careers
BC Local Government Job Posting Service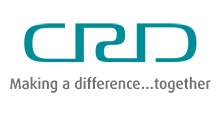 Make a difference and become a part of the Capital Regional District's vibrant future!  Located in one of the world's premier places to live, work and visit, the Capital Regional District (CRD) strives to create liveable, vibrant communities, practice exemplary environmental stewardship and build a prosperous and sustainable economy.  We are an outcome driven, high performance organization respected for its commitment to the citizens we serve and the services we provide.
 
Supervisor, Web Development
Finance & Technology – Information Technology & GIS
 
 
Are you looking to join a team which is dedicated to service excellence within a dynamic, robust, and forward-thinking local government organization? The Supervisor, Web Development oversees the application development team and is responsible for providing technical leadership and direction to ensure the effective operation of the Corporate Web Content Management System well as analyzing business requirements for web and mobile applications, creating requirement definitions, and developing solutions to enhance current and new business applications. Additionally, the incumbent is responsible for the ongoing maintenance of the CRD's application development framework.
The ideal candidate will have a Degree in Computer Sciences, Information Technology or a related discipline with six (6) to eight (8) years of experience developing desktop/browser applications in a mid to large scale complex IT environment, or an equivalent combination of education and experience.
 
Pay range is $50.34 to $57.05 per hour, plus a comprehensive benefits package, which includes participation in the Municipal Pension Plan, a generous sick and vacation leave plan effective the start of employment, and additional days to support you with personal, family or emergency leave to list a few. Ask about our upcoming flexible working arrangements!
 
This is your opportunity to work with an organization that is leading the way and making a difference to the sustainability of the Capital Region.  To further explore this exciting opportunity, please visit our web site at www.crd.bc.ca "Careers".  Competition #23/039.
 
Review of applications received will commence on March 23, 2023, and you are encouraged to submit your application prior to this date for full consideration; however, the competition will remain open until a successful candidate is found or until otherwise advised on our website.
 
The Capital Regional District wishes to thank you for your interest and advises that only those candidates under active consideration will be contacted.
---
Professional Categories:
Information Technology
Posted: February 3, 2023, 11:19 am
Expires: March 23, 2023, 4:00 pm
Employment Type: Full Time
Employment Length: Permanent
Education Requirement: Bachelor's degree
Job Experience: 5 years or more
Rate: $50.34 to $57.05 Hour

Want Jobs like this sent to you?