Agencies & Associations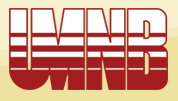 Union of the Municipalities of New Brunswick
Local Government Agency
Mail: 302-259 Brunswick St., Fredericton, NB, E3B 1G8
Street: 302-259 Brunswick St.
Phone: (506) 444 2285
Fax: (506) 444 2286
[email protected]
The Union of Municipalities of New Brunswick is an organization representing 60 member municipalities in the Province of New Brunswick. All municipalities are welcome to be a member and at the present time membership consists of cities, towns, and villages. The objectives of UMNB are to:
Unite the Municipalities of New Brunswick, through their respective councils, into a body whose common effort shall be devoted to the achievement of that which is to the benefit of all.
Promote the exchange of information among the Municipalities of New Brunswick.
Co-operate and liaise with other organizations and agencies toward a united front for the realization of municipal goals.
Prepare and present to government position papers that reflect UMNB concerns/interests
Represent member interests/concerns at both the Provincial and Federal levels of government through committee work as well as resolutions, etc.
At no time shall the political or religious partisanship of a representative member be expressed or be allowed to influence the policies of UMNB.
Our Province is divided into nine zones with two directors from each zone sitting on our Board of Directors. The Board of Directors of UMNB generally meet four times a year (February, May, August & November) plus before and after our Annual Conference (October) and deals with items/issues brought forward from our members, or the Provincial and/or Federal Governments. With the exception of the meetings in August and our annual conference, all Board meetings are in Fredericton.
Membership dues are based on assessments and decided by the annual meeting from recommendation by the Board of Directors.
Organization Resources
Back to Top