Agencies & Associations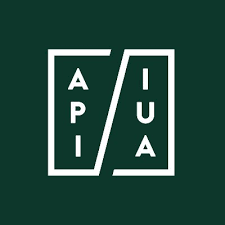 Atlantic Planners Institute
Professional Association
Mail: 53 Grafton St, Unit 200, Charlottetown, PE, C1A 1K8
Phone: 902-704-2401
[email protected]
The Atlantic Planners Institute / Institut des Urbanistes de l'Atlantique, an affiliate of the Canadian Institute of Planners, is an association that supports professional planners in the four Provincial Associations in the Atlantic Provinces of Canada : New Brunswick Association of Planners, Newfoundland and Labrador Association of Professional Planners, Licensed Professional Planners of Nova Scotia and Prince Edward Island Association of Planners. As an organization of organizations, API/IUA is governed by a board elected by the member organizations and a student representative from the two schools of planning at Dalhousie University. Each of the four Provincial Associations has an associated council, with its own bylaws and executive.
API/IUA provides the following services to the membership:
Representation for Atlantic provinces on Professional Standards Committee and Professional Standards Board for the Planning Profession in Canada.
Processing of membership applications on behalf of the provincial associations
Maintenance of the membership roster on behalf of the provincial associations
Job and event postings
Administration and support for the provincial associations
Advocacy on behalf of members and the profession
Collaboration on regional and national planning initiatives, such as climate change adaptation strategies
Promoting and recognizing the profession through awards of excellence
Facilitation of continuous professional learning initiatives
Support and collaboration for the annual conference organizing committee.
The Provincial Associations provide the following services:
Admission and certification of members
Regulation of the profession
Professional development sessions
Liaison with the planning school (Nova Scotia)
Organizing and hosting the annual conference, on a rotating basis
Back to Top